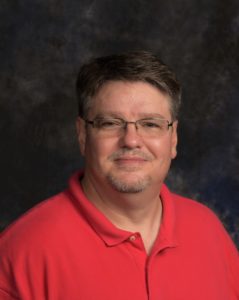 Rev. Willard Knipp came to Pikeville United Methodist Church as our new pastor on June 19, 2018.  A lifelong Kentuckian, he is a graduate of Elliott County High School, received a Bachelor of Arts from Asbury College (now Asbury University) and a Masters of Divinity Degree from Lexington Theological Seminary.
As an elder in the United Methodist Church, Willard has served throughout the Kentucky Annual Conference over the past 25 years, spending the last twenty (as he likes to say) as a missionary from Eastern Kentucky to Central and Western Kentucky!
Willard has been very active in leadership within the annual conference and the districts where he has had the privilege of serving, especially in areas related to mentoring and assisting those who are answering God's call to ministry.
Willard has been married to Julie since 1992 and the two of them have three wonderful children:  Gregory Nicholas, Jordan LeeAnn and Lydia Nicole.  He is a huge sports fan, enjoys time with his family and – when the opportunity presents itself – traveling.